Come party with Different Strokes! Performing Arts Collective and help us supplement renovation costs for THE DOWNSTAGE!!!
Saturday, October 29th, at The Boat House at Smoky Park Supper Club
* YOUR TICKET WILL INCLUDE:
– Costume Contest
– Casino Games
– Silent Auction
– Beer/Wine
– Food (Taco Bar)
– Dancing
– Live Music by Rhoda Weaver and the Soulmates
– Entertainment by Becky Stone
Purchase Tickets Here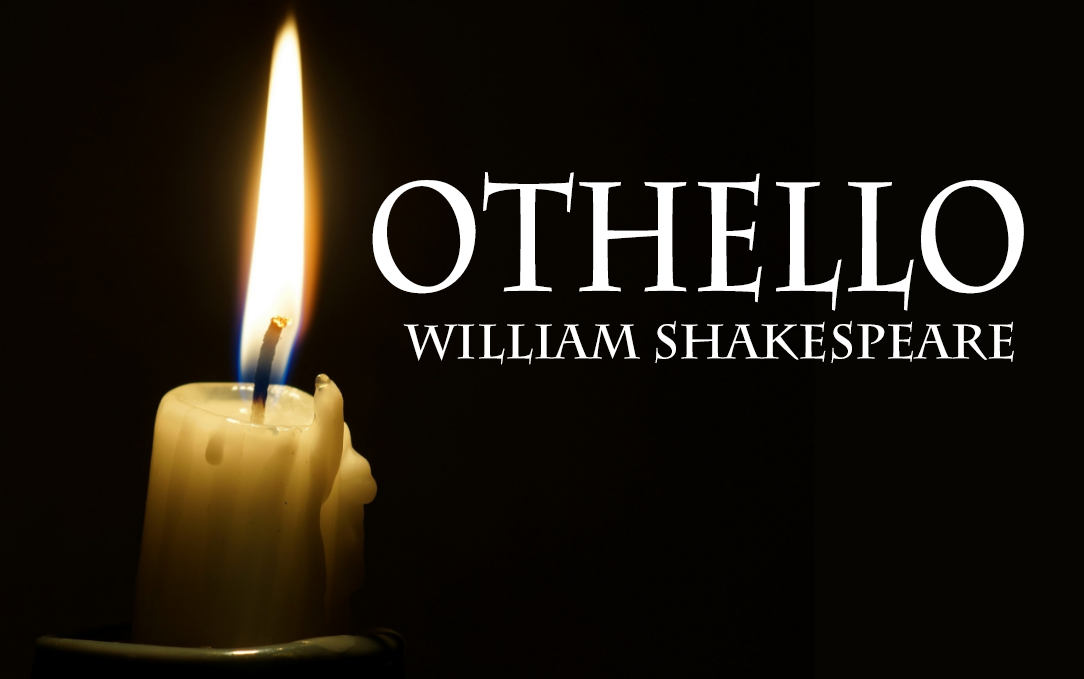 Different Strokes! Performing Arts Collective & The Montford Park Players
present

Othello

by William Shakespeare
Nobody does "tragic hero" like the Bard himself. And no hero is quite so tragic as Othello, the Moor of Venice—whose own jealousy, gender biases, and insecurities cause far more damage than the manipulative meddling of the villainous Iago.
For its final show of 2017, Different Strokes! Performing Arts Collective is teaming up with the Montford Park Players to present Othello at the BeBe Theatre—and, in keeping with the latter's "free Shakespeare for everyone" policy, the show will be, well, free for everyone. (Donations will be graciously accepted.) 
If that surprises you, considering Different Strokes' usual fare of contemporary, socially relevant material, consider this: Shakespeare had quite a lot to say about racism, and what it's like for a person of color to navigate a white man's world. And whether it was intentional or not, Othello also provides a stunning example of gender prejudice. These issues are certainly still relevant in 2017, as much if not more so than they were during Othello's first production in November 1604. 
Othello features: Stephanie Hickling Beckman, Ian Patrick Mendes,Trinity Smith Keel, Devyn Ray, Jon Stockdale, Jason Williams, Philipe Coquet, John Mendenhall, Sonia D'Andrea, and Daniel Henry, and runs, Friday & Saturday evenings at 7:30pm and Sundays at 2:30pm, November 3rd – 18th. In keeping with MPP's free Shakespeare model, ​tickets are free to the public​, however donations are accepted. Due to limited seating, reservations MUST be made in advance through Montford Park Player's website.  Facilitated Post Show Discussions follow performances.
Reserve Your Seat(s) Here
Introducing Asheville's Newest Performing Arts Venue: The DownStage
The (New)Home of Different Strokes! Performing Arts Collective - Coming in Spring 2018
Different Strokes! Performing Arts Collective is in the midst of a capital campaign to raise $30,000 through major gifts and patron donations. 100 percent of all donations will be ear-marked toward renovations and equipment, specifically for The DownStage. This community-centered Performing Arts Center, housed in the thriving South Slope district of Asheville is located on Church Street, within walking distance of several restaurants and breweries. This 120 seat venue will serve as a permanent home for Different Strokes!, and as an alternative performance and rehearsal space for other performing artists and groups. We invite your help as we continue our legacy of inclusion, community building, and exciting programming, by pledging your gift or pledge of cash or marketable resources. Every donation is important toward reaching our goal of $30,000. As a donor, you will be recognized in a manner consistent with your level of giving. Your gift may even give you the opportunity to name a space, place or seat  in our new facility. Give to become apart of an Asheville legacy.
Watch our progress and be inspired along with us as we grow!
Provided by CoolFundraisingIdeas.net
Different Strokes! Performing Arts Collective Inc. is a 501(c) 3 certified non-profit organization committed to Making Theatre, Building Community, Facilitating Awareness, and Changing The World, (One Play at a Time). We believe that audiences look to the arts to see beyond themselves and their own boundaries. We believe the arts are a valuable educational tool capable of bridging cultural and social gaps. We believe the arts are a catalyst for social change and transformation. We will  increase and sustain opportunities for more diversity within the Western North Carolina performing arts community, by producing, and working with other performance artists or groups to present works which confront issues of social diversity in a provocative way; and by providing opportunities for audiences to explore visions of our diverse world.
Read More About What We Do