Different Strokes! Performing Arts Collective Inc. is a 501(c) 3 certified non-profit organization which purposes to increase and sustain opportunities for more diversity within the Western North Carolina performing arts community, by producing, and working with other performance artists or groups to present works which confront issues of social diversity in a provocative way; and by providing opportunities for audiences to explore visions of our diverse world.
Read More About What We Do
Different Strokes! News
We're excited to announce that for our 2015 season, we're continuing our partnership with the
Be Be Theater
 on
Commerce Street
for all of our shows.
Upcoming Auditions
Visit our
Facebook
page to stay up to date on what is happening with Different Strokes!

Written by Bruce Graham
Directed by Ashleigh Millett
"Does a lousy upbringing excuse heinous crimes? Is there room for mercy and repentance within the judicial system? And if Americans really knew the inhabitants of death row, would they want to see them die? Worthy questions…a provocative subject and a literate sensibility " —Variety.
Based on a true story. Illiterate but likable, Bobby Reyburn is a funny young guy who loves to do impressions. He's also a member of the Aryan nation, a racist predator convicted of a horrific crime. John Brennan is educated and arrogant, a serious writer who may only be guilty of doing society a favor. As each awaits his fate on death row, one evokes sympathy, the other derision. In vivid scenes, COYOTE ON A FENCE explores the disturbing question: Can one be innocent though proven guilty? This penetrating new drama offers no clear verdict, just utterly compelling theatre. 
starring:  Courtney DeGennaro, Garrett Funk, Steph Hickling Beckman, and Sean David Robinson
June 4-20, 2015 (Thur-Sat. 7:30 pm) The Be Be Theatre 20 Commerce St.
The Beneficiary of this Production is My Daddy Taught Me That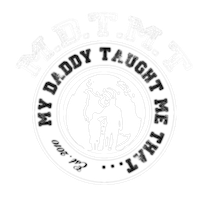 Coming Soon!
Auditions by Appointment only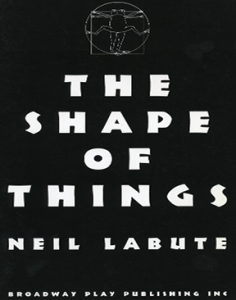 Written by Neil Labute
Directed by Steph Hickling Beckman
Production Description
The Shape of Things or The Art of Perspective or Art Imitates Love or The Things We Do For Love.
When Adam Sorenson meets Evelyn Ann Thompson at the local museum where he works, his life takes an unexpected turn. Never having the best success with women, he is flattered when Evelyn shows an interest in him and, at Evelyn's suggestion, begins a regular exercise regimen, adopts healthier eating habits, dresses more stylishly, and takes on a more confident and dominant personality. The Shape of Things focuses on the nature of art and the moral responsibility of artists, paired with themes of intimacy, and the limits placed on what we will and not do for love.
Rehearsal and Production Dates
Rehearsals are Monday-Thursday 7-10, beginning July 20th, with first read through. There will be no rehearsals August 3rd-6th. A more detailed, character driven rehearsal schedule will be provided at auditions.
The Shape of Things run Sept. 4-20 at The Be Be Theatre.
Casting Description  
Character description are provided below. However, any adherence to or deviation from these descriptions are at the discretion of the production's Director. (Auditions are not necessarily gender specific).Please come prepared to read from the script. Auditions are by appointment only and Invited call backs will be held as needed, on July 14th, to finalize casting decisions
Evelyn  any ethnicity must appear and be able to play 20-30 years old. Any Ethnicity
Adam  any ethnicity must appear and be able to play 20-30 years old. Any Ethnicity
Jenny  any ethnicity must appear and be able to play 20-30 years old. Any Ethnicity
Phillip any ethnicity must appear and be able to play 20-30 years old. Any Ethnicity
AUDITIONS BY APPOINTMENT Sunday July 12th 2-5pm and Monday July 13th 6-9pm (2015)
September 3-20, 2015 (Thur-Sat 7:30 pm) The Be Be Theatre 20 Commerce St.