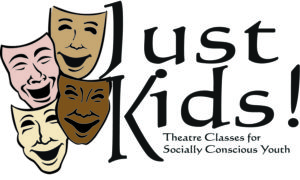 As Different Strokes Performing Arts Collective continues to prepare for relocation to the South Slope district, the Company's programming is expanding, to include the request for youth-related theatre classes and performances.  "Decades of research indicate that even if adults are not talking about race or other differences, children still notice," says Stephanie Hickling Beckman, Different Strokes' Managing Artistic Director. She continues, "Just Kids was developed to use children's natural curiosity about differences, to help them better understand the implications of bias, diversity and social justice, through theatre".
Just Kids will offer two separate levels of Theatre and Dance, to youth aged 7-10 and 11-14.  During the 10-week theatre workshop, your child will learn both craft-based theatre skills, and about the concept of art for social justice. Our experienced staff will guide your future leader using theatre games, to build confidence, practice teamwork, strengthen problem-solving skills, and to understand the concept of fair and just relations as they relate to our society. At the close of the semester, each class will be given an exciting opportunity to demonstrate stage confidence before an audience of friends and family, in a short play demonstrating the curriculum.
Our dance program covers a wide range of dance styles: African, hip-hop, jazz, and modern. The students will learn 3 routines in 10 weeks! These students will also have the opportunity to perform for friends and family at our end-of-the-semester show.
Acting Classes
Ages 7-10      March 5 – May 7 Mondays, 10 am-12 pm
Ages 11-14    March 7 – May 9 Wednesdays 10 am-12 pm.
Dance Classes
Ages 7-10      March 5 – May 7 Mondays, 12:30 pm – 1:30 pm
Ages 11-14    March 7 – May 9 Wednesdays 12:30 pm -1:30 pm.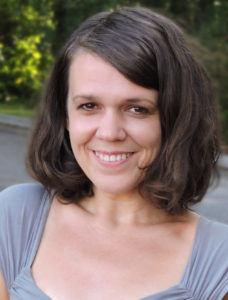 Program Director, Kristi DeVille is a native of southern Louisiana. She has been involved with theatre as a dance choreographer, director, actor, and teacher for over 20 years. Kristi currently serves as Different Strokes! Performing Arts Collective's Director of Movement, and is the resident dance choreographer for Montford Park Players and Mountain Art Theatre. Kristi is also the director of First Stage Youth Theatre (a program of the Madison County Arts Council), and an Adjunct Professor of Dance at Warren Wilson College.
Please register for classes here, or contact Kristi at (828) 779-7740, or Kristi@differentstrokespac.org, for additional information.
All classes will be held in the Colourfield Building, at 54 Ravenscroft Dr., near downtown Asheville.