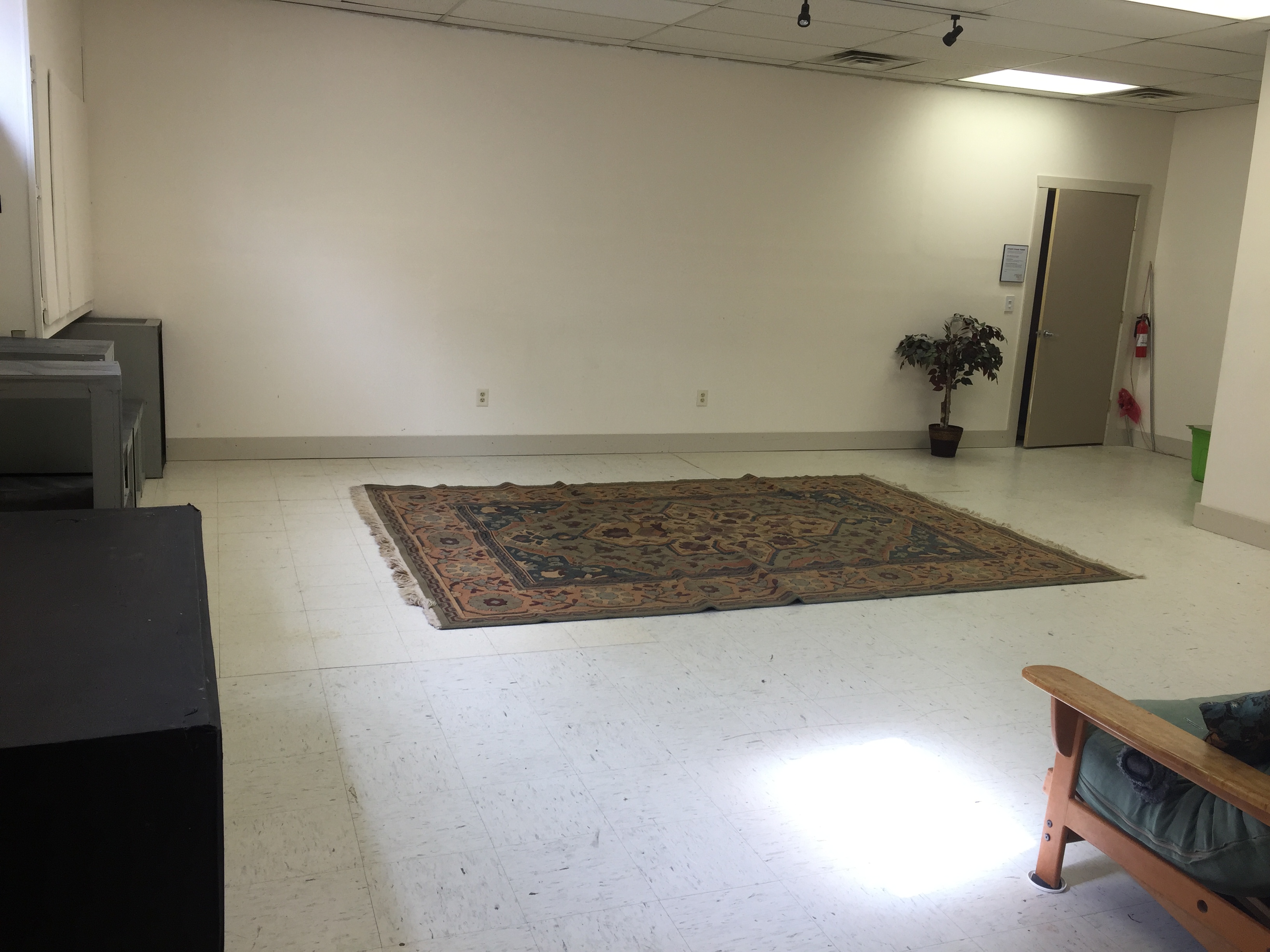 Let our great fortune be your own.  Different Strokes! Performing Arts Collective has a brand new rehearsal space in a secure, newly renovated building in downtown Asheville. Since we only rehearse 4 or 5 months of the year, we would like to share The Different Space with other Performing Arts organizations, in particular, who currently find meeting or rehearsal space difficult to find or afford.  This 600 sq. ft.,room is ideal for play and dance rehearsals, as well as for classes and meetings. Unfortunately we are limited in our ability to accommodate full band and drumming rehearsals.
Arrangements can be made to reserve The Different Space on a weekly, daily or monthly basis between the hours of 9am and 10pm
Rate for one time, weekly or monthly usage $25.00 per hour for up to 2 hours; rentals of more than 2 hours will be charged $10 per each additional hour.
Rentals for extended short term usage (especially those leading up to a performance) will be charged $10.00 for each hour of use.
Your fee includes set-up  and clean-up time. Payment is due prior to the first contracted rental
Maximum space capacity is 15 people.
Some rehearsal set pieces and actor cubes are available for your use.
If you are interested in renting the Different Space, please take a look at available dates and times on our calendar; then email Steph. You will be contacted within 2 business days for additional information or with the status of your application.  Different Strokes! reserves the right to decline requests not in keeping with our vision of community building and cohesiveness. Thank you for your interest!